I am a devoted STEM enthusiast with a strong passion for science education. Presently, I am an educator of high school science at a Title 1 school situated in a Chicago suburb. My commitment to science education drives me to craft educational content that enhances students' learning experiences.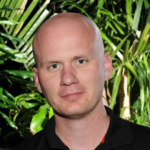 Unlike most educators, I did not start my career in teaching. Instead, I enlisted in the United States Air Force as an F-16 hydraulics mechanic at Luke Air Force Base in Arizona. After completing my service, I applied for and was accepted to the Air Force Academy Preparatory School. During my time there as a cadet candidate, I was privileged to attend the National Space Symposium. Following a year of school, I was appointed to the Air Force Academy. Unfortunately, I was medically discharged before graduation.
Throughout my high school years, I had been practicing Taekwondo and developed a deep passion for the sport. With this passion in mind, I decided to open a martial arts school, where I spent the next 10 years teaching both children and adults. During my time there, I had the honor of promoting numerous students to the rank of black belt, and I earned the rank of 5th degree black belt myself.
My experience in teaching martial arts ignited my interest in public education, prompting me to pass on my beloved martial arts school and pursue a bachelor's degree in Physics at Northern Illinois University.
Education
Teaching Endorsements
Physics
Chemistry
Mathematics
Technology Specialist (K-12)
Awards/Honors
2023 Joliet Chamber "Great Teacher"
2022 NSHSS Claes Nobel Educator of Distinction
Research Interests
Technology Adoption
Technology Acceptance Model